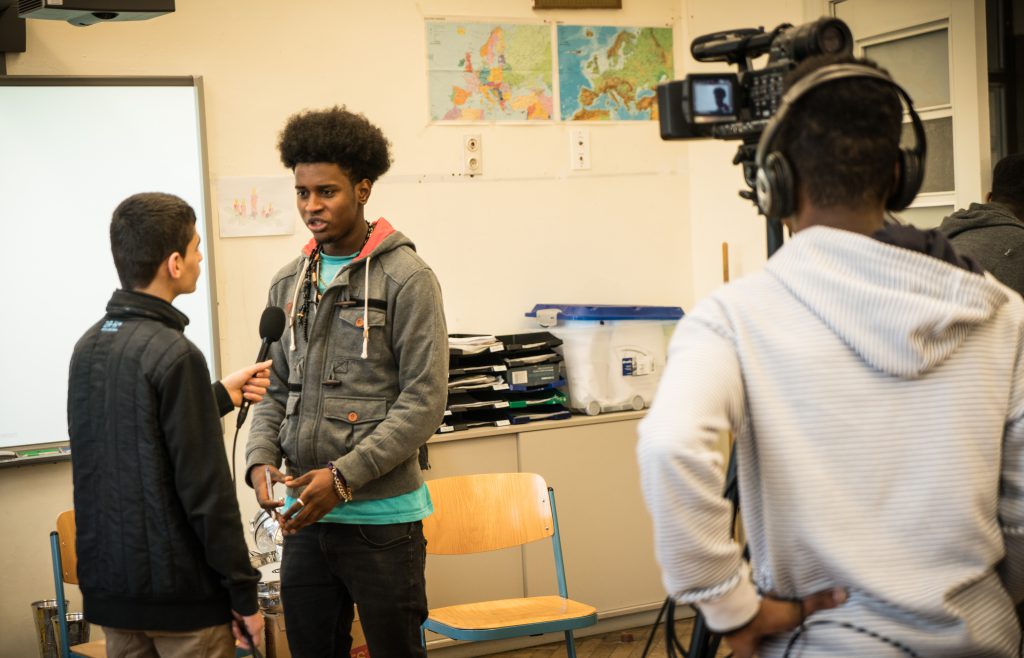 Students record video
BASCHBEATS is a new project of the Kulturhaus Dehnhaide e.V. in cooperation with Stadtteilschule Barmbek and "Schnappfisch editorial department of TIDE TV.
A team of 16 students from 10 different nations produce a music song and an additional music video. They are instructed by a professional musician, a musical educator and a film-maker. The sounds and beats that are used for the production of the songs consist of recordings, which have been collected in the district of Barmbek. Simultaneously the  students produce a video documentary about their project.
This project is supported by Aktion Mensch, SAGA GWG Stiftung, Stiftung Hamburg Wohnen and Budnianer Hilfe e. V.
For further contact and inquieries please send your email to: info@kulturpunkt-basch.de